CGI and Graphics
CG models, Photoshop, and Composites
12-28-2014, 02:26 PM
Junior Member

Join Date: Jul 2012

Posts: 3
Star Citizen
---
Hi.
Hey, I'm curious if any of you modelers have heard of the sim being developed called, 'Star Citizen'?
It has by far the most advanced, intricate and functional virtual models ever created for a game or simulation.
The more I see of this game the more it appears to be the most ambitious MMO/single player game ever created.
It uses a heavily modified version of Cry-engine 3. Chris Roberts, the guy who created Wing Commander back in the early 90's, is heading the development. He initially asked, through kickstarter crowd funding, for 2 million to start. . . the game has now raised 67 million! It has consistently raised, on average, around 400k per week.
It will only be for the PC.
No console porting to compromise the graphics. The hardware specs for the game will require a fairly high-end PC at a minimum. The on-screen polys can be as high as 300K. The capital carriers will have upwards of
7 million polys.

As the monetary stretch goals rise, the more elements are added. The ship interiors will have around 80% functionality. The HUDs will be 90-100% functional. Full gimbaled thrusters and gimbal assisted cannons. All of which are fully animated. Full crysis level FPS on planets and space stations. You'll be able to leave your ship and FPS board other ships. Collision detection with destroyed ship debris, other ships, rocks, etc. will be included. No obvious loading screens. It will have Oculus Rift support.
It will have no rolling fee, no clear-cut pay to win scheme, but will be supported entirely from purchasing ships, ship insurance and hanger space. However, you can buy chits for extra currency and earn credits in the game, just as in games like EVE online.
On the subject of milestones . . . Star Citizen will be released in six sections, two main sections the dog fighting component,
'Arena Commander 1.0'
of which is the single player component of
'Squadron 42'
was released a couple days ago, which also just had a multiplayer test which went great, with a few bugs. The other 5 sections are slated to be released over the coming months to be completed by late next summer.
Speaking of bugs and development, one of the awesome things about SC is the transparency and how the supporters are allowed to vote on aspects of the sim and how Chris Roberts will admit to bugs and the promise to address them. A contest was recently held for the
best fan designed ship.
All of which is shared in weekly video updates and quarterly video stream conferences, some of which
last hours.
It looks absolutely amazing and could very well be the game of the decade or bigger.
Here's the website.
https://robertsspaceindustries.com/
Here's a promo using a mix of completed ships and lower textured ships.
https://www.youtube.com/watch?v=INS_YZl85rQ
Here's a couple videos explaining some of the details.
https://www.youtube.com/watch?v=eNpiRFP7T2c
https://www.youtube.com/watch?annota...&v=gigcO_IWjI0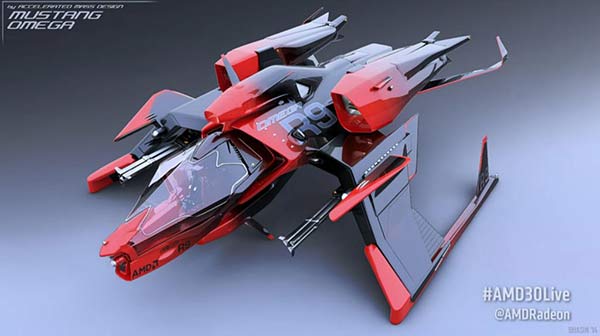 __________________

Currently Active Users Viewing This Thread: 1

(0 members and 1 guests)
Posting Rules

You may not post new threads

You may not post replies

You may not post attachments

You may not edit your posts

---

HTML code is Off

---
All times are GMT -7. The time now is
08:00 PM
.
Powered by vBulletin® Version 3.8.3
Copyright ©2000 - 2019, Jelsoft Enterprises Ltd.