| | |
| --- | --- |
| Timeslip's 1/1000 Phobos - Review-In-Force | |
Product Reviews
Got a new kit, aftermarket accessory, or anything else modeling-related? Give us a review of it in this section. We need to hear the good and the bad. Please back up what you're saying with with photos (in cases of poor quality) or references (in cases of inaccuracies).
03-12-2012, 09:26 AM
It's gonna get real now.

Join Date: Oct 2007

Location: Bound for Starbase Atlanta

Posts: 18,399
Timeslip's 1/1000 Phobos - Review-In-Force
---
USS
Phobos
- NCC-2786.
You've likely seen references to this ship around the internets. It's been around a while - I remember seeing it first in 2008. I can't remember where I found it, but somebody released it as an add-on to the
Star Trek: Bridge Commander
PC game, which reminded me of the old FASA Starship Combat Simulator.
Speaking of FASA, Phobos is regarded by some as a TMP-era refit of a Loknar-class frigate. This is supported by
FASA's Federation Starship Recognition Manual
. It's semi-canon in that one member of the class,
Predator
, was seen in
Star Trek: Of Gods and Men
. I can buy that.
To my eyes, there is no Federation starship design that combines grace, beauty, sleekness, and FIGHT! quite like this one does.
Many of us have wanted a physical model of this ship for some time, and
Timeslip Creations
has made it HAPPEN.
What you get:
The parts come in one big sealed plastic bag, compartmentalized to keep the parts separate.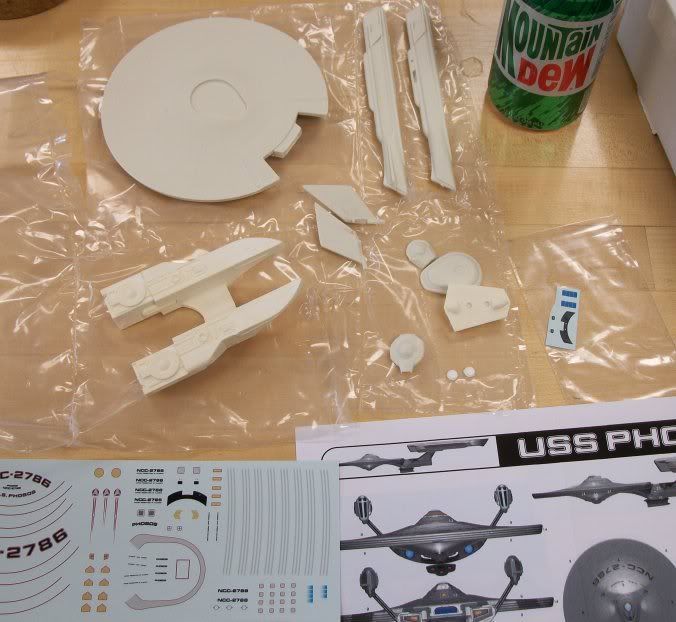 You get a sheet of decals with one marking option - Phobos. A couple of the decals had flaws, but Timeslip noticed this and added a small sheet of spares: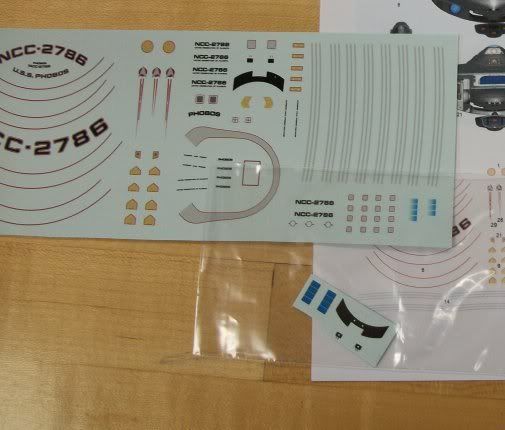 I call this a Review In Force because it's more than just looking at the parts in the box, but not quite a complete build. (I have projects to get completed, else this would be a Build Thread rather than just a review!)
The parts are all perfectly cast. No voids, no pits, no bubbles. There are very faint mold seam lines but if you're familiar at all with resin kits you know that this is inevitable.
The detail is incredibly fine:
Dry-fitting: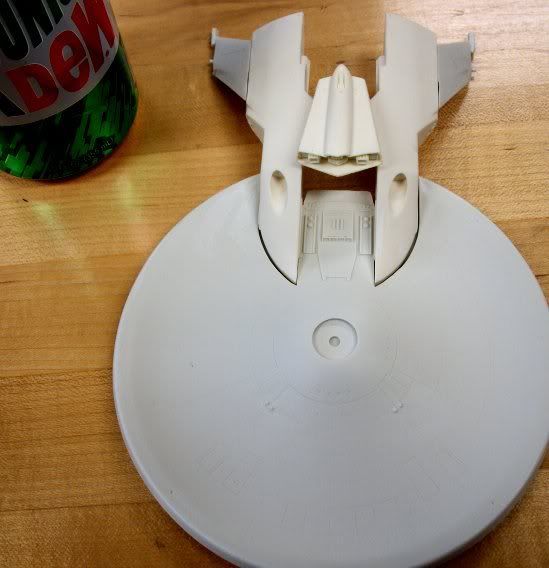 Small parts. I LOVE how the two deflectors are seperate pieces. Also, they're not in this photo but they cast pieces of copper wire inside the nacelle pylons for strength: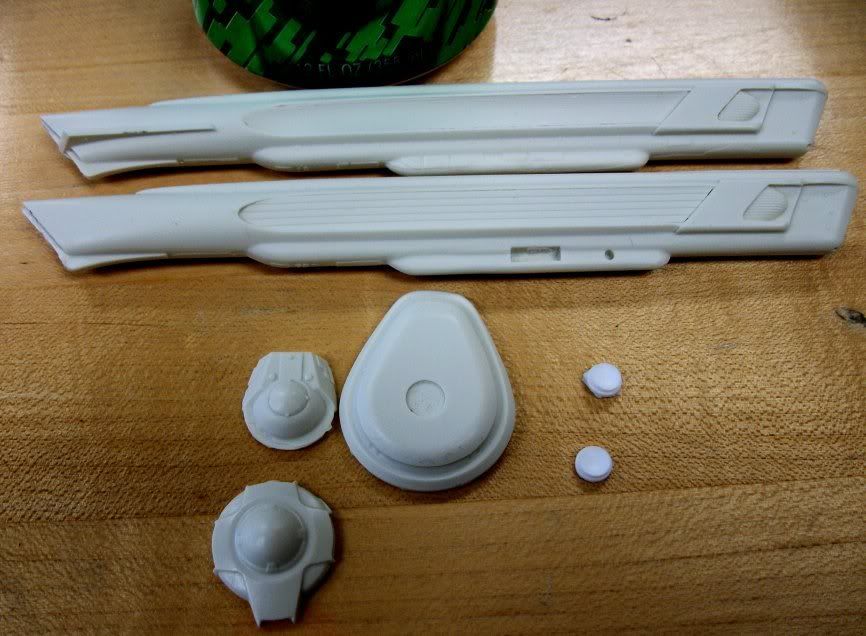 Speaking of nacelles: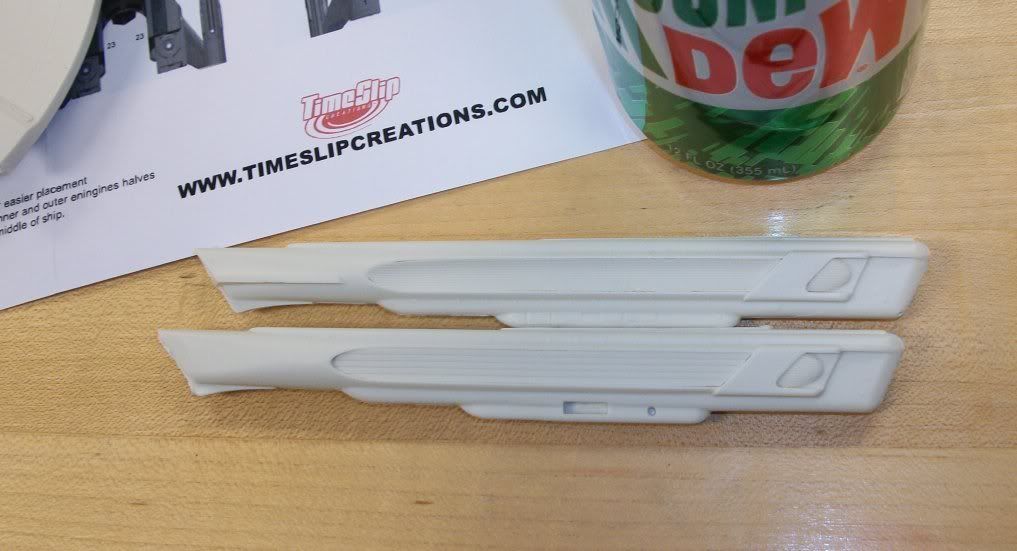 LOOK AT THAT!
It's a wonderful kit of a gorgeous ship. If you have any interest in the subject AT ALL then you need to be buying one of these. It's going to be a joyful, fun build and I can't wait to get started.
(review sample courtesy of my PayPal account)
__________________
Current assignment:
U.S.S. Miranda NCC-1833
Currently Active Users Viewing This Thread: 1

(0 members and 1 guests)
Posting Rules

You may not post new threads

You may not post replies

You may not post attachments

You may not edit your posts

---

HTML code is Off

---
All times are GMT -7. The time now is
02:51 AM
.
Powered by vBulletin® Version 3.8.3
Copyright ©2000 - 2019, Jelsoft Enterprises Ltd.